When You Are Ready To Use Social Media
To Promote Your Books, We Can Help You
The Author Memes Software Was Designed
To Help You To Create Promotional Memes
In About 20 Seconds, With Very Little Effort
Dear Author,
"Done-For-You Memes" is a great solution for most people.
But, some of you might want a little more control over your promotional materials.
Maybe you would like to quote from your own books?
How about planting your own picture inside the meme?
Perhaps you would like to include your URL inside the meme?
I have developed this software, which is loaded onto a website, so that anyone with access can use it from any operating system.
The video below shows how the software works, and how you can use it to create custom memes lightning fast.
Once you know what text and image you are going to use, you can literally build your custom meme, usually in under twenty seconds.
Once you have created a meme to promote you or your books, you can upload that image to any of a dozen social media websites.
The better the meme, the more likely that image will be shared with others.
Product Samples
If You Can Imagine The Meme
You Can Create It In Seconds!
This software will perform well for anyone who has browser access.
To make it easier for you to build your memes quickly, the software has built into it:
More than 800 images within ten image sets;
Over 100 snippets from romance novels;
Over 150 snippets from paranormal novels;
Nearly 200 snippets from mystery novels.
We may continue to add snippets from novels, quotes from famous people, and more images, as time allows.
You can use in your memes short text snippets from:
Famous people;
Other novelists or authors in your genre;
Your own books and novels;
Funny things;
Empowering statements;
Random news stories.
The goal is simple. Put together the text and images that others will want to share with their friends.
30-Day Money Back Guarantee
If you decide that this software does not live up to the promises I have made for it, then please ask for a refund of the money you paid for the product.
Simply send me an email to *support ~at~ thephantomwriters.com*, to request your refund.
Please allow me up to 72 hours to process your refund, as I do occasionally have a life outside the Internet.
Also be advised that if you file a dispute with PayPal, instead of giving me a chance to process your refund directly, my Money-Back Guarantee will become null-and-void, and I will fight your dispute with the intention of winning the dispute.
There is no need for either of us to be ugly about this. If you are not satisfied with this product, simply ask for a refund and allow me time to process your refund.
Frequently Asked Questions
Q: How Long Is a Typical Lifetime Membership?
A: Until I die. The most likely thing to kill me in the next twenty years would be to walk in front of a semi-truck. The good news is that I always look both directions when I cross the street.
Q: Does this work on MacIntosh, PC or Linux?
A: All of the above. As long as you are able to access the website with a browser, you will be able to use this software.
Get Lifetime Access
For One Low Price!
After purchase, you will access the website via the JVzoo Customer Portal. Afterwards, you will be emailed an access URL and a username / password combination.
If you have problems accessing the website after purchase, simply send me an email to *support ~at~ thephantomwriters.com*, and I will manually set up your access.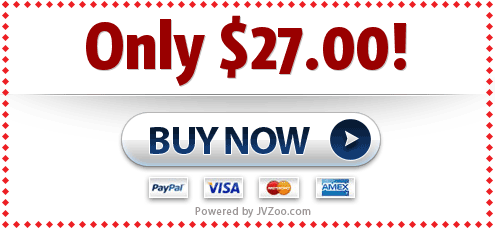 P.S. If you have any questions about this program, drop me a note
at "support ~at~ thephantomwriters.com". I'd be happy to answer your questions.
Ponca City, Oklahoma USA